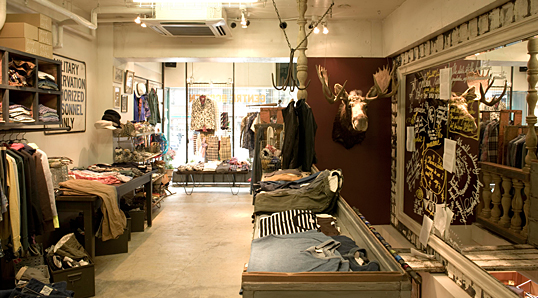 2010年2月19日、アダム エ ロペのメンズの新しいコンセプトショップとして「ADAM ET ROPE WILD LIFE TAILOR」は誕生しました。
著名なクリエイター達との協業によって実現したこの稀有なショップは、その名のとおり、ワイルドでありながらも伝統的なテーラードも備えた、皆若い頃に憧れた大人達が通う洋品店のスタイルを提案しながら、恵比寿のサードプレイス、デスティネーションストアとなるべく、日々進化を続けています。
In the year 2010 , February 19th, "ADAM ET ROPE WILD LIFE TAILOR" was born as ADAM ET ROPE's new concept shop for men.
Materialized through collaboration with famous creators, this remarkable shop is proposing a style as clothing store that attracts adult customers, and it is evolving day by day to become the Third Place, the Destination store in Ebisu, Tokyo. As its name indicates, it can be wild while at the same time providing the traditional tailored clothing. It is the dream shop everybody yearned for in their young days.